Data Breach Response
Turnkey Services
When you need to react quickly, compliantly and effectively.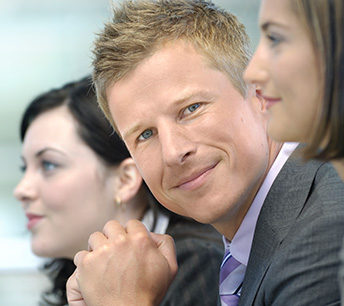 When a data breach occurs, companies need to respond with a fast, effective and compliant solution. First Watch saves you time and money by managing key parts of your data breach response so you won't have to make multiple phone calls and deal with a variety of companies.


Download the Data Breach Response Services brochure to learn more.
Our turnkey solution features are:
Notification Letters -- Print, Email and Substitute Notice
Our notification services assist with data collection, reporting, mailing and translation services (if necessary). Some of our features are:

Secure SFTP site assigned to insured for transferring data and sensitive documents.
NCOA.
De-duping names and/or addresses.
Mail room -- inserting, addressing, and mailing.
USPS 1st class pre-sort postage.

NCOA Enhancement Services
Some companies find addresses. First Watch finds people.
You have likely experienced that despite using National Change of Address (NCOA) many letters are returned as undeliverable. Among other things, several states take the position that valid notification requires that notice is provided, consistent with measures necessary to determine sufficient contact information. To address these laws, and potentially minimize the need for media notification, First Watch goes beyond just using NCOA.

By applying First Watch's NCOA Enhancement Service beforehand, we increase the probability that the affected population will receive the notification letters. You also have the option of using this service only for notification letters that are returned.


Call Center
At our PCI compliant Call Center, breach notification calls are answered in a timely and professional manner by our experienced U.S.-based customer service representatives (CSR). Some of our Call Center services are:

A dedicated 800 number for each incident for all inbound calls.
Bi-Lingual CSR's (English/Spanish). Other languages and translation scripting are available.
Established procedure for escalating calls.
Weekly reports on number of inbound calls received and identity theft enrollments.



Identity Theft Protection
First Watch helps protect the identity of individuals compromised in a data breach. Depending on your needs and budget, we offer a choice of:

First Watch ID: Our proprietary identity monitoring and identity risk scoring solution (most cost-effective).
Credit Monitoring through TransUnion with select First Watch ID features.

According to a study done by the Ponemon Institute, the average cost of a data breach can be reduced greatly when using an outside consultant to assist with the breach response. We provide you with a turnkey solution to assist in your data breach response, including First Watch ID identity theft protection, which was specifically developed to address identity theft and fraud.