Data Breach Reaction
Turnkey Services
We provide fast, effective and compliant solutions.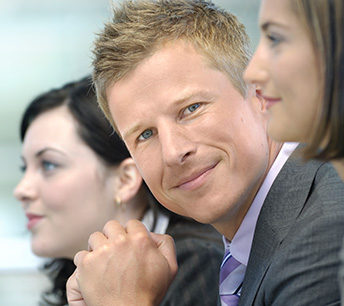 First Watch saves you time and money by managing data breach response requirements. We handle notifications to individuals compromised by a data breach in a timely manner, set up a dedicated toll-free number at our call center, prepare our experienced call center reps to handle inbound calls, provide identity theft protection and more. First Watch offers solutions for small businesses and, by utilizing our strong outsource partners, for big business enterprise solutions.
Notification Letters -- Print, Email and Substitute Notice
After receipt of an approved proof and final approval to proceed, First Watch sends notifications within 24, 48 or 72 hours, as determined by your budget. Our notification services assist with draft letters, translation services (if necessary), data collection, reporting, mailing and other unique options.
Call Center
With a dedicated 800 number, our U.S.-based experienced customer service representatives handle calls accurately and professionally. Bi-lingual services and translation scripting also provided. Weekly reports for calls received and identity theft signups provided.
Identity Theft Protection
First Watch offers two choices to help protect the identity of compromised individuals in a data breach:

First Watch ID -- our proprietary identity theft product.
Credit Monitoring through TransUnion.

Notification Letters Return Service
Using our multiple data aggregators, secure cloud-based technology platform, and expert social engineering expertise, First Watch has access to real time data that helps us find actionable information on people. If a notification letter is returned, we use multiple data aggregators to find correct addresses and re-mail the letters.
According to a study done by the Ponemon Institute, the average cost of a data breach can be reduced greatly when using an outside consultant to assist with the breach response. We provide you with a turnkey solution to assist in your data breach response, including First Watch ID identity theft protection, which was specifically developed to address identity theft and fraud.