Partners
Jackson Lewis
At Jackson Lewis we are dedicated to representing management exclusively in workplace law and are one of the fastest growing workplace law firms in the U.S., with over 700 attorneys practicing in 49 locations nationwide. For over 50 years, Jackson Lewis has placed a high premium on preventative strategies and positive solutions in the practice of workplace law.

For the 11th consecutive year, Jackson Lewis has been recognized for delivering client service excellence to the world's largest corporations, once again earning a spot on the BTI Client Service A-Team. Jackson Lewis has also been recognized by in-house counsel of Fortune 1000 companies after a comprehensive survey, as "the single highest-ranked firm clients want by their side in employment battles."
Sterling InfoSystems, Inc.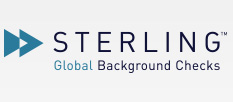 Founded in 1975, we are the global leader in background screening services. Sterling's services include employment screening, corporate due diligence, background in investigation services, occupational health services and more. Known for its industry leading turn-around-times, customer service and expertise in customizing solutions for industry specific needs, Sterling has over 16,000 customers, including 25 percent of the Fortune 100. For more information, visit www.sterlinginfosystems.com.
AIG


At AIG we are a world-leading property-casualty and general insurance organization serving more than 40 million clients in over 160 countries and jurisdiction. With a 90-year history, one of the industry's most extensive ranges of products and services, deep claims expertise and excellent financial strength, AIG enables its commercial and personal insurance clients alike to manage virtually any risk with confidence.
Higginbotham


Higginbotham serves as a Single Source for insurance, risk management and financial services by providing access to commercial and personal property/casualty coverage, employee benefits, retirement plans, life insurance and executive compensation through broad market representation. We also deliver risk management and benefit plan administration solutions.
IBC (Intelligent Business Concepts)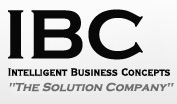 We provide powerful solutions for insurance companies, law firms, corporations, and organizations worldwide – helping our clients to be complaint, mitigate their risk and that of their customers, employees and business while saving them money. Our 24×7 printing and mailing facilities will manage and assist you with draft letters, translation services for notification letters that require more than one language, data collection and file merging, national change of address (NCOA) service, domestic and international mail, return mail processing, reporting and other unique options which have been of great value for our clients' ability to manage their breach incident.
CLC, Inc.


We are a leading provider of Legal and Financial programs for Employee Assistance Programs (EAP), Membership Associations, Insurance Companies and National Marketing entities throughout the United States and Canada. CLC provides services to over 27 million households and over 25,000 corporations. Our programs offer 24-hour bilingual support for the diverse needs of our clients. With our combined strength, and over 26 years experience serving the legal and financial needs of consumers, CLC is the "leader in affordable legal and financial programs."