Don't Be Responsible for Identity Theft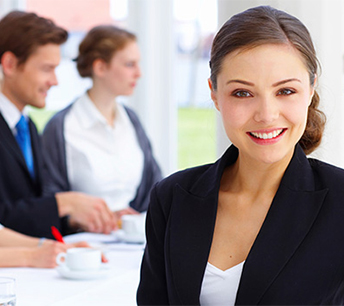 In many cases a thief gets an individual's personally identifiable information through a data breach to your company.
This information can either be your customers' information or your employees' information. In either case, it is your responsibility to safeguard the personal, sensitive information that was stolen; otherwise your business could be at risk.
Your biggest asset, your employees, could also be at risk for identity theft or possibly suffering from it. Identity theft can cause absenteeism and loss of productivity, as well as increase the temptation to commit dishonest acts while trying to resolve identity theft issues. The quality of your product or service could drop due to reduced productivity and loss of revenue, affecting your reputation. First Watch has the solution. Download the First Watch Identity Theft brochure for more information.
First Watch ID
First Watch ID monitoring was specifically developed to address identity theft and fraud, and is more than just credit monitoring. Our proprietary technology is able to detect early warning signs to help prevent or reduce the damaging effects of identity theft.
What is Identity Theft?
Identity theft occurs when a thief either steals or buys an individual's social security number. Identity theft is more than a thief using a victim's credit card. There are two serious forms of identity theft that you need to worry about:
Identity assumption – when a thief uses a victim's social security number and name to commit fraud.
Synthetic identity assumption – when a thief uses a victim's social security number and an alias to commit fraud.
More Than Just Credit Monitoring
Credit monitoring was designed to allow consumers to see what lenders, landlords, and insurance companies look at prior to making a credit decision, not to protect identities. While credit monitoring allows a consumer to correct errors prior to applying for credit, it does not address medical fraud, employment fraud or false arrest, and credit reports have up to a 79% error rate. What identity theft victims need is more than just credit monitoring. First Watch ID vs. Credit Monitoring